We finally drove down to visit the Esperance region last weekend. After a dreadful start, weather-wise, we got some magical days.
Blue, blue sky. blue, blue water and white sand.
One of the gorgeous bays.
Our unsuccessful attempts at a sand handprint to mark Rosie's first beach visit.
More white beach and blue water.
Rocky beach.
Paul enjoyed putting the ute through its 4WD paces.
Sunrise over the bay.
Seaside wildflowers.
More wildflowers.
Linking up with Trish for Wordless Wednesday again. Thanks Trish!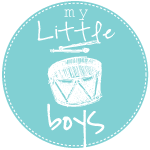 Have you been anywhere nice lately? Or do you have a trip planned?